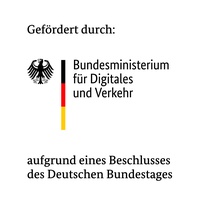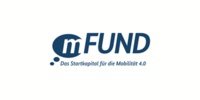 Kombinom_2 Simulation as a decision support system for the use of autonomous minibuses in rural areas for the combined transport of passengers and goods
Project partners: Hochschule Hannover, SimPlan AG, Senozon Deutschland GmbH, tbw research GesmbH
Duration: November 2021 to Oktober 2024
Funding: Bundesministerium für Verkehr und digitale Infrastruktur (BMVI), Förderrichtlinie Mobilitätsfonds ("mFUND")
Head of project: Prof. Dr. Kai-Oliver schocke
Contact: Gérôme Löw, M. Eng.
Despite similar mobility rates and numbers of journeys, there are gaps in many rural areas due to a classic public transport service. The introduction of flexible forms of service, such as an on-demand service, therefore offers great potential for improved and future services of general interest. The demand-oriented use of autonomous vehicles for the transport of people and goods also strengthens the chances of economical operation.
The aim of the project is the conceptual development and simulation-based decision support of an autonomous, combined transport concept for mobility and goods flows. The core objectives for this are the development of area-specific mobility behaviour models as well as freight and passenger transport concepts, an overview of the legal framework and liability conditions of freight transport in public transport, a catalogue of requirements for autonomous vehicles as well as the description of possible business models.In this context, the developed simulation application offers an effective possibility to develop and virtually test combined transport models and concepts in order to provide economic, ecological and social added value and to increase the quality of life in rural areas. The decision support system serves as a basis for potential implementation projects and facilitates the implementation of pilot applications.