Wirtschaftsprivatrecht - Rechtliche Grundlagen wirtschaftlichen Handelns
Müssig P. (2016) 19. neu bearbeitete Auflage 2016, C.F. Müller - Hüthig/Jehle/Rehm, Heidelberg 2016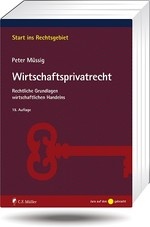 The book discusses the legal prerequisites and effects of economic activities and explains the corresponding legal foundations and regulations. It is therefore a textbook that conveys a deeper basic understanding of the essential business-relevant legal areas, their principles, and connections.
Many examples, small cases, illustrations, and overviews make it easy for the reader to learn the basics of private business law. The books target in particular students of economics, business laws, and other programs who want to learn about the private business-related legal framework conditions and structures of economic action.
Change Management and the Human Factor - Advances, Challenges and Contradictions in Organizational Development
Dievernich, F./Tokarski, K./Gong, J. (Ed.)(2015) Heidelberg: Springer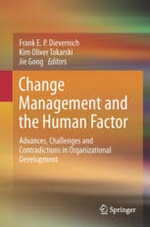 Change management and organizational development is unthinkable without people. Human beings form its core as both subjects and objects of change. This volume attempts to cut through to the core of change management, to the people that stand at its heart and focuses on their intrinsic role in change management and organizational development. Topics covered in this volume encompass the human element within organizational change, how this impacts roles, dynamics of team interaction and affects the workplace in teaching and learning settings. It also addresses resistance to institutional and organizational change and the central role that agile management plays in this process.